This is a difficult question to answer as different users will have access to differing levels of equipment and space. Therefore we have come up with a list of dos and donts as a guide which is all bleeding obvious as my gran would have said but not as obvious for it to not happen!
Do use a pallet truck or forklift when moving or lifting rolls of rubber
Do get help if manually lifting a large roll
Do use a clean area or protected surface when rolling out material
Do make sure your working area is large enough
Do use a feeder roller or A frame if appropriate
Do re-wrap material when a job is finished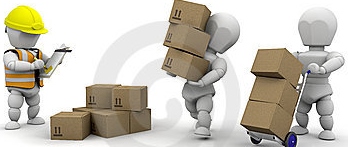 Dont drag material across the floor
it will mark and thats a nuisance
Dont roll material out across a floor
it will get dirty and you will have to clean it
Dont drag material across a table
roll out material cut and then roll the material down the table
Dont stand on a roll of rubber or use it as a platform
it is flexible; it will move; you will fall and hurt yourself
Dont walk across the surface or a roll
it will mark and you will be annoyed

We have chosen not cover the myriad of Health & Safety issues which come into play in this blog, partly because everyone who handles the material will have differing circumstances and therefore there are too many permutations to consider, but mainly because its really infuriating and stops us all from getting on with the job by simply using common sense. Id better stop there before I get into trouble - we take
Health & Safety
extremely seriously and offer all of our customers assistance in meeting their legal requirements - and e may chose to cover this topic in up coming blogs
Handling material properly is not just about protecting your highly trained personnel from injury, its about making sure the product you send to your customer is as good as it can be and you arent unduly wasting material and production time when something is rejected.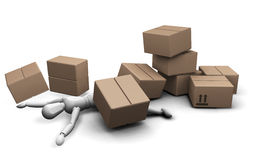 As a business we meet all of our
COSHH
and
REACH
requirements for our
Rubber Sheeting, Electrical Safety Matting, Anti-Fatigue and Anti-Slip Matting and Fabricated products
and provide full support to our customers in their handling and processing of the same.
If you require support in dealing with material handling or product safety issues we are here to help.