Clarifying Material Certification Options for Rubber Materials
Certificates of Conformity require the supplier to have good quality controls, traceability of materials and well maintained records of appropriate batch tests. In most cases Certificates simply require batch and cure date information for traceability down the supply chain.
In exceptional circumstances we are asked for batch test information – actual results of hardness, elongation, tensile, accelerated ageing, flame resistance etc – often after the material has been manufactured and delivered to the customer.

What is the typical Batch Approval Process?

Most rubber materials are batch approved by taking a small sample and curing it to produce its rheometer curve, this is compared to the library copy of a previous compound mix where all of the characteristics have been tested and found to meet or exceed the specification.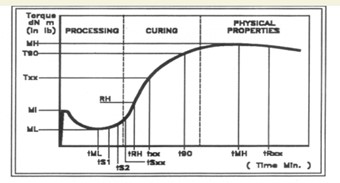 Figure 1 Results Obtained with a Rheometer
This comparison allows for a variation of +/- 1% and assuming the sample rheometer curve falls within these parameters it is accepted that the finished material will also meet or exceed the specification.
In this instance we provide a Certificate of Conformity stating the batch number and cure date for material management through the supply chain – shelf life being a key factor for many users – typically at no extra cost.
We have full batch traceability on all of our materials and can provide Certificate of Conformity accordingly.
What is an uncommon Batch Approval Process?

In some cases, customers require actual test results for multiple characteristics and / or special characteristics especially where the application is critical such as Aerospace and Defence.
In this instance samples of the uncured material will be moulded into sheets to enable a limited number or full spectrum of tests to be undertaken.
This is referred to as a Full Batch Test, and due to the time and resources required is chargeable depending upon the number and complexity of the testing.
This type of test certification must be requested at time of order as the material needs to be manufactured new.
What is a 3.1 Inspection Certificate?

We are often asked for a 3,1 Inspection Certificates "because it is a standard requirement".
However, this reference relates the BS EN 10204:2004 requirements for the delivery of all metallic products e.g. plates, sheets, bars, tubes, forgings, castings, whatever their method of production.
A 3.1 Certificate is a Statement of compliance with the order, with indication of the results of specific inspection. This means that it is a Certificate issued by the manufacturer, in which he declares that the products supplied are in compliance with the requirements of the order and in which he supplies test results.

The test unit and the tests to be carried out are defined by the product specification, the official regulation and corresponding rules and/or the order.
The Certificate can be validated by the manufacturer`s authorised inspection representative, independent of the manufacturing department.
As a supplier of Rubber Sheeting and other Polymer-Based Materials, 3.1 Certificates do not apply to the products that we supply.

At MacLellan's we are committed to supplying High Quality materials with complete traceability. We do this by working with reputable raw material suppliers and world class manufacturers.