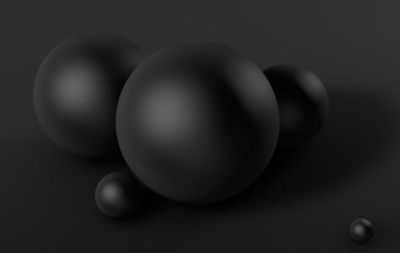 MacLellan Rubber's capabilities in the manufacture and supply of high quality and technically superior
rubber sheet
are well known. Less well known is our ability to produce complicated and challenging
rubber mouldings
that many other manufacturers dismiss.
There are many examples of complex rubber mouldings within our portfolio, encompassing multi-layer compositions with metal wires and inserts for the
transport industry
through to intricate shapes for
food
applications and heavy duty products for
construction
and
marine
.
Nitrile Rubber Sphere Mouldings
One of our favourite examples of a moulding job that looked simple but involved considerable technical input was for
Nitrile Rubber
Spheres used in waste pumps with diameters up to 195mm.
When originally submitted to MacLellan Rubber the job was simple enough - quote for a range of sphere sizes in a standard nitrile rubber - and there was information on the drawings relating to a material specification and dimensional tolerances.
Having successfully tendered we were unexpectedly presented with additional supply information regarding specific weights per sphere, requirements on the concentricity (roundness) of the sphere and tight blemish free parameters, which translated into having to:
Develop a specific compound formulation for each sphere size to achieve the unique weight requirements
Modify manufacturing processes and hybrid tooling designs to accommodate large material shot weights and faster cycling times
100% inspection of parts to ensure less than the agreed number of surface marks per part - each mark to be identified
Undertake 3D scanning of batches to ensure concentricity was within parameters and there were no 'flat spots' that could provide a potential leak path once in situ. Reports showing upwards of 500 non-contact measurements were provided.
Bespoke packaging to eliminate risk of flat spots during transport and storage prior to installation
After extensive development work and regular dialogue with the customer, MacLellan was able to achieve the desired quality standard at a commercially viable rate, supporting the customer with monthly supplies of premium quality parts over an extended period.
Often it's not until you have completed the development of a job that you realise just how much extra work is involved or you find out that many others have simply walked away from what they see as a problem job.
Would we do this one again with all of the technical challenges? Probably. Commercially should we do it again? Probably not. Could we do it again? Absolutely.
Commitment to Customer Service
The team at MacLellan Rubber believes that once we have committed to doing a job we should do our utmost to do it right. We take pride in our work and believe our commitment to customer service is ahead of all our competition.