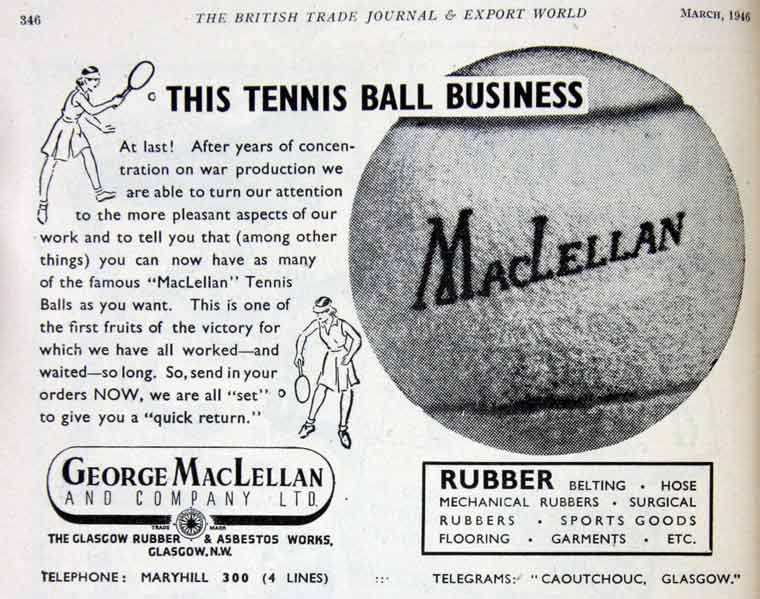 Wimbledon provides an opportunity for us to remember our company history, as our predecessors were involved in producing tennis balls!
According to the English Lawn Tennis Association, who traced the history of the tennis ball, George MacLellan & Company Ltd, were most likely the manufacturer of the first pressurised tennis ball (which increased the speed and intensity of the game). We also held the patent for the first logos to be placed on tennis balls
The company was based at the Glasgow Rubber & Asbestos Works and known for their rubber products (rubber belting, hose, mechanical rubbers, surgical rubbers, sports goods, flooring and garments). Following the war years, the company turned their attention to the more pleasant production of tennis balls.
We're delighted to have historically been involved in the sport, and hopefully we will enjoy this year's Wimbledon as much as last year.