0791 BS2751 BA40 (40SHore) Specification Nitrile (NBR) Rubber Sheet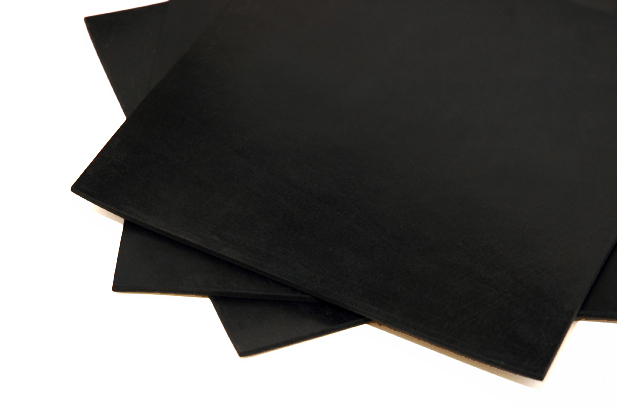 A 40° Shore Butadiene Acrylonitrile Rubber (NBR) or as better known Nitrile Specification Rubber Sheet conforming to BS2751:2001 and for use in industries and/or applications where surety over the compound is required. Designed originally for Aerospace & Defence Industries.

Typically sold in Rolls that are 1.4 Metre Wide and 10 Metres Long for Thicknesses up to 8mm and 5 Metres Long for 8mm and above.
We supply this grade of Rubber Sheet in 1mm,1.5mm, 2mm,3mm,4mm, 5mm,6mm,8mm,10mm,12mm, 15mm & 25mm Thick
Rubber Rolls will normally be Palletised and sent using a National Pallet Network.
Accelerated Ageing - Change in Elongation at Break (168 Hours @ 70°C)
-35 %
Accelerated Ageing - Change in Elongation at Break (168 Hours @ 70°C)
-35 %
Accelerated Ageing - Change in Tensile Strength (168 Hours @ 70&degC)
-10 %
Accelerated Ageing - Change in Tensile Strength (168 Hours @ 70&degC)
-10 %
Accelerated Ageing - Change in Hardness (168 Hours @ 70°C)
+10 ° Shore
Accelerated Ageing - Change in Hardness (168 Hours @ 70°C)
+10 ° Shore
Compression Set(22 Hours @ 70°C)
30 %
Compression Set(22 Hours @ 70°C)
30 %
Elongation at Break
600 %
Elongation at Break
600 %
Highest Recommended Working Temperature
110 °C
Highest Recommended Working Temperature
110 °C
Liquid Resistance - Volume Change 24 Hrs @ 40°C
-0+30 %
Liquid Resistance - Volume Change 24 Hrs @ 40°C
-0+30 %
Lowest Recommended Working Temperature
-30 °C
Lowest Recommended Working Temperature
-30 °C
Shore Hardness(IRHD)
40 ° Shore
Shore Hardness(IRHD)
40 ° Shore
Specific Gravity
1.14 g/cm3
Specific Gravity
1.14 g/cm3
PURPOSES