0158 European Manufactured EU1935:2004 60° Shore Blue EPDM Rubber Sheet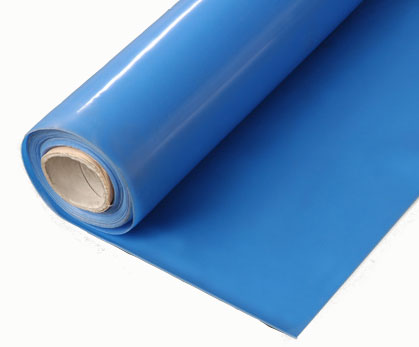 European Union Manufactured FoodSafe Grade Ethylene Propylene Diene Monomer(EPDM) Rubber Sheeting conforming to all latest Specifications and Best Practice including EU1935:2004 2023/26 & FDA CFR 177 Sub Part C 177.2600
Typically sold in Rolls that are 1.4 Metre Wide and 10 Metres Long for Thicknesses up to 8mm and 5 Metres Long for 8mm and above.
We supply this grade of Rubber Sheet in 1mm,1.5mm, 2mm,3mm,4mm, 5mm,6mm,8mm,10mm,12mm, 15mm & 25mm Thick.
Rubber Rolls will normally be Palletised and sent using a National Pallet Network.

Compression Set(22 Hours @ 70°C)
40 %
Compression Set(22 Hours @ 70°C)
40 %
Elongation at Break
350 %
Elongation at Break
350 %
European Union Manufactured
Yes
European Union Manufactured
Yes
Heat Ageing - Change in Elongation @ Break
-40 %
Heat Ageing - Change in Elongation @ Break
-40 %
Heat Ageing - Change in Hardness
+5 ° Shore
Heat Ageing - Change in Hardness
+5 ° Shore
Heat Ageing - Change in Tensile Strength
-15% %
Heat Ageing - Change in Tensile Strength
-15% %
Highest Recommended Working Temperature
115 °C
Highest Recommended Working Temperature
115 °C
Lowest Recommended Working Temperature
-40 °C
Lowest Recommended Working Temperature
-40 °C
Ozone Resistance
Crack Level Zero
Ozone Resistance
Crack Level Zero
Shore Hardness (Shore A)
60 ° Shore
Shore Hardness (Shore A)
60 ° Shore
Specific Gravity
1.27 g/cm3
Specific Gravity
1.27 g/cm3
Standard Roll/Sheet Size
1400mm x 10 Metres Range
Standard Roll/Sheet Size
1400mm x 10 Metres Range
PURPOSES