Viton E Heat Shrink Tubing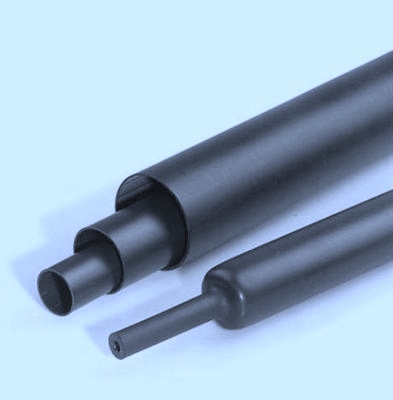 A heat shrinkable flexible high performance tubing manufactured from Viton E, with exceptional resistance to chemicals. The material will retain mechanical strength an flexibility following long term exposure to high temperatures.
Used for the protection of cables against contamination and high temperatures on applications in the Aerospace, marine, transport and defence industries.
Approved to VG 95-343 Part 5 Type E
Conforms to SAE-AMS-DTL 23053/12, IEC60684-3-233, PAN 6408L and MIL-R-46846
Dielectric Strength
8 kv/mm
Dielectric Strength
8 kv/mm
Elongation at Break
350 %
Elongation at Break
350 %
Flame Resistance
Self Extinguishing
Flame Resistance
Self Extinguishing
Low Temperature Flexibility
Pass
Low Temperature Flexibility
Pass
Thermal Ageing (168 hours @ 250 c)
300 %
Thermal Ageing (168 hours @ 250 c)
300 %
Thermal Shock (4 hours @ 300c)
Pass
Thermal Shock (4 hours @ 300c)
Pass