We receive frequent requests for support on Heritage Projects involving buildings, equipment and more especially transport including cars, buses and trains. So, receiving a request for rubber blocks to make locomotive drawbar layer springs didn't phase our technical team.
As is the case in many of these projects, drawings no longer exist, so it is down to the expertise of the renovation team engineers, drawing patterns from existing parts and
communicating the operational requirements to technical suppliers such as
MacLellan Rubber to recommend the right material, and invariably due to budget
constraints the lowest cost method of manufacture.
Heritage Restoration on Track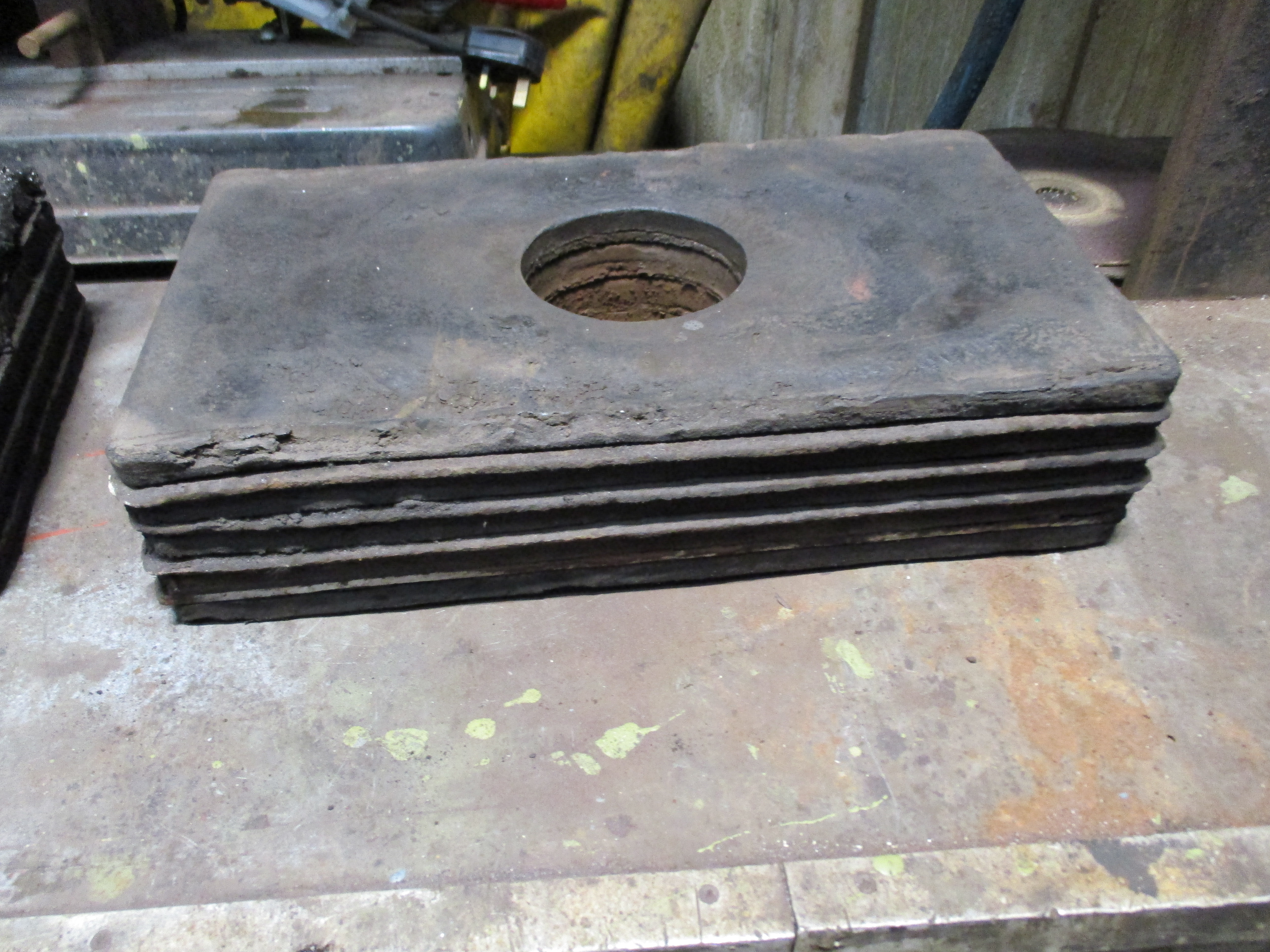 With this project the client provided images of the parts being removed, shown above, a rough sketch of the dimensions and more importantly a guide as to the original material used - Natural Rubber 60 Shore.
Recognising the high loads and repeated shock absorption that these pads would be required to accommodate our technical team were able to recommend EN1337-1 load bearing material.
Producing Quickly and Accurately
The pads were manufactured using MacLellan Q204 European Grade
Natural Rubber that meets EN1337-1 and accurately cut to tolerances of + / -
0.3mm by water jet cutting.
The engineering team on site were then able to easily laminate the pads to achieve the overall height and the finished blocks fitted first time.
With effective communication and good understanding of the customers' requirements the project was completed quickly Locomotive 35006 is now back up
and running and looking fabulous.
Products Used
Q204 EN 1337-1 Load Bearing Natural Rubber 60 Shore
Application
High Load Bearing pads and strips in construction environments, movement and vibration isolation impact pads in construction and engineering.
Purpose
Absorb high loads movement in static applications such as bridges bearings and expansion joints. Excellent ozone resistance within the formulation for durability over many decades.
Locations
UK, Europe