UPS-11000-A Engineers A kit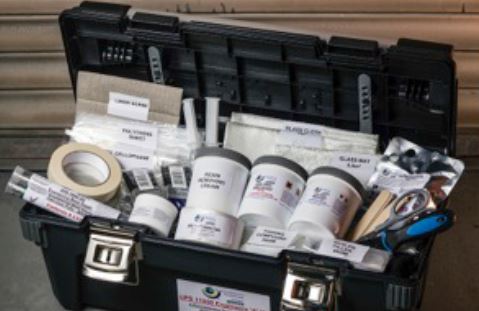 Engineers A Kit contains a selected range of high performance laminate. adhesive and engineering repair products from the Thistlebond range. Ideal for repairing leaking pipes, pumps and valves. Suitable for repairs up to 3000 psi and capable of undertaking up to 20 repairs with the contents of the kit.

The kit contains various quantities of the following materials and tools:
UPS-19000-RH; UPS-120-XF; UPS-19060-SG; UPS-19601-SGUW; UPS-19601-PR; UPS-19020 Glass Mat; UPS-19043 Sealer Filler; UPS-19042 Fairing Compound; UPS Masking Tape; UPS Plastic Coated Paper; UPS-19007-GT; UPS-19052 Resin Removing Cream; UPS Cellophane; UPS-19030 Contour Cloth; UPS-19031 Linen Scrim,; UPS-19010 Glass Cloth; Disposable Gloves; Scissors; 1 Brushes; Stirring Tools; Trowelling Tool; Application Booklet.

See individual data sheets for technical information.

No property found.