Solid Top Anti Fatigue Matting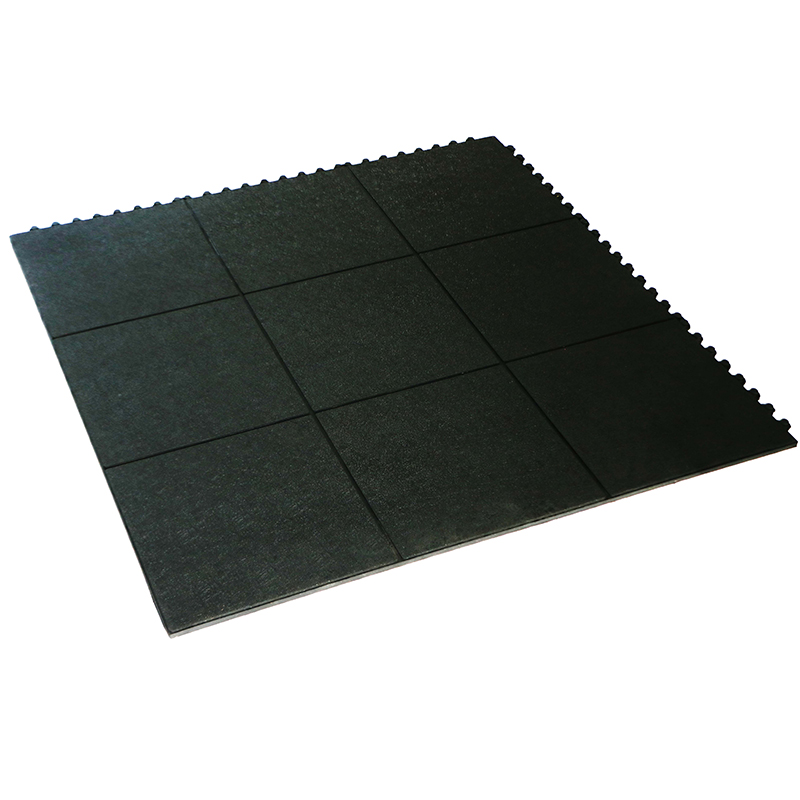 Solid Top Antifatigue Matting provides comfort and fatigue relief for standing workers over extended periods of time in industrial and commercial environments. The synthetic rubber mat is designed to be easily connectable through hidden inbuilt plugs and can be fitted with removable high visibility yellow edge ramps. The material is Oil and Grease resistant and will absorb impacts from heavy objects.
Ideal for use as a anti fatigue mat in packaging and work areas or on larger floors such as gyms.
Supplied in 910mm x 910mm sheets at 17mm Thick the mat is easy to lay, uplift and move or replace as required.
Abrasion Resistance
320 mm3
Abrasion Resistance
320 mm3
Coefficient of Friction
Dry: COF = .90 / Wet COF = 020
Coefficient of Friction
Dry: COF = .90 / Wet COF = 020
Elongation at Break
215 %
Elongation at Break
215 %
Highest Recommended Working Temperature
60 °C
Highest Recommended Working Temperature
60 °C
Lowest Recommended Working Temperature
-10 °C
Lowest Recommended Working Temperature
-10 °C
Shore Hardness(IRHD)
60 ° Shore
Shore Hardness(IRHD)
60 ° Shore
Tensile Strength
8.7 N/mm2
Tensile Strength
8.7 N/mm2