D001 Gylon® PTFE Diaphragm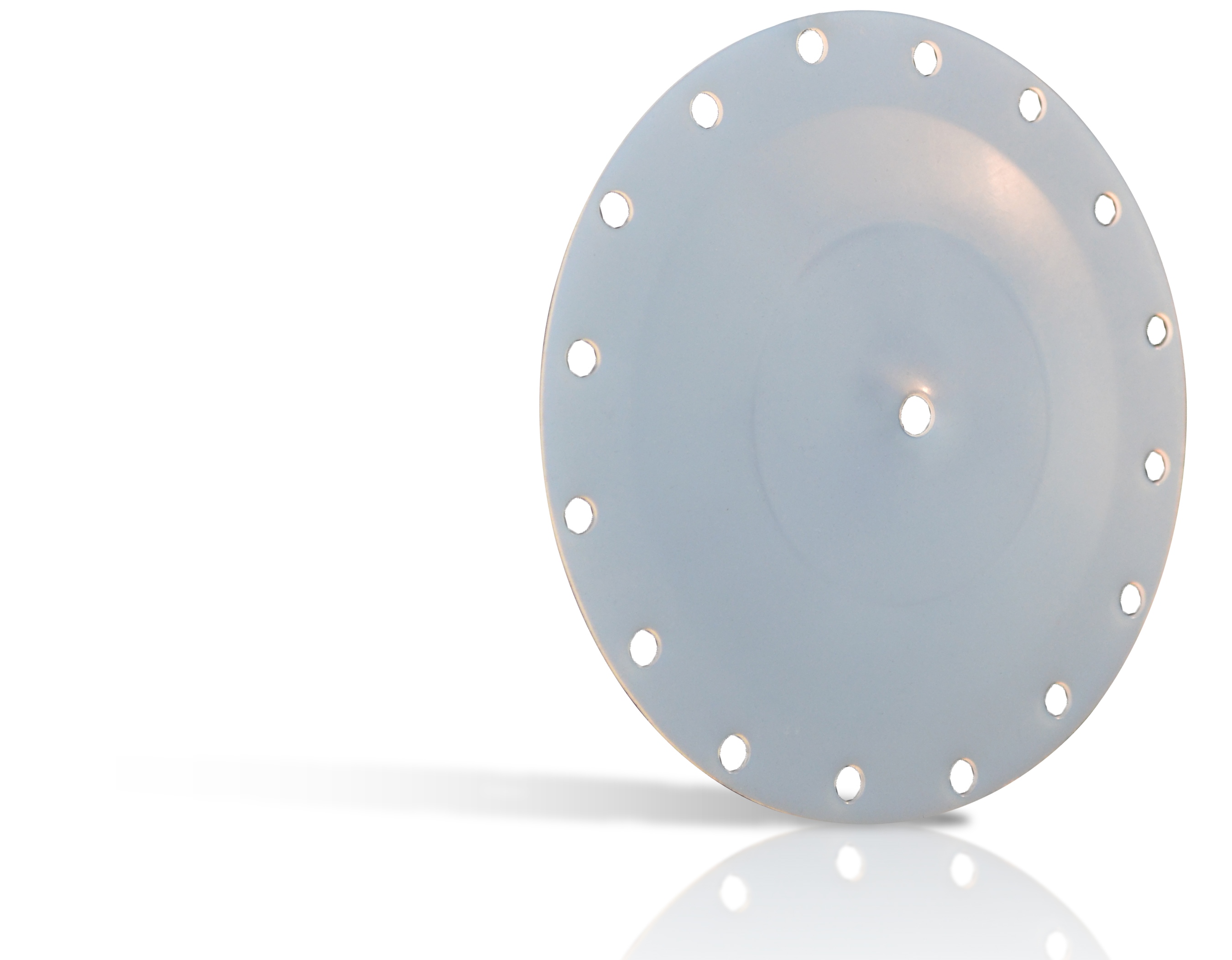 For Metering Pumps, Diverting Valves, Pressure Sensors, Pressure Regulators & Double Diaphragm Pumps.
Reduced Void Content results in less permeation, increased life, reduced potential for cross-contamination of process media as well as reducing costs and improved energy savings.
Increased Flexibility results in more time between changeovers, decreased labour and contamination costs, increase reliability and up-time as well as the protection of downstream equipment.
Conforms to USP Class VI Chapter 87 & 88, USP Parts 31,281 and 661, TSE Free.
Clean in Place(CIP) up to
149 °C
Clean in Place(CIP) up to
149 °C
Highest Recommended Working Temperature
260 °C
Highest Recommended Working Temperature
260 °C
Sterilization in Place(SIP) Up to
149 °C
Sterilization in Place(SIP) Up to
149 °C