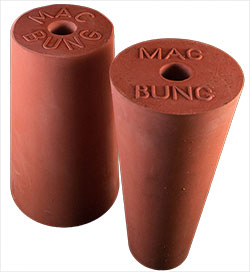 We specialise in bespoke rubber mouldings and the custom manufacture of rubber and thermoplastic products for a wide range of industries and industrial applications.

Our Compression Moulding capabilities enable us to offer our customers a cost effective solution to their moulding requirements.

Compression Moulding is the oldest and simplest way to mould rubber products and is widely used for prototypes and low and medium production volumes. As the name suggests the process involves compressing a piece of uncured rubber between the plates of a heated mould to form the finished shape. This is largely a manual manufacturing process requiring an operator to insert uncured compound (billet) and remove the finished moulded part before repeating the cycle.

Limitations on part size are down to the size of the platen area and the ability to insert the raw material. Other options we offer are Transfer Moulding and Injection Moulding.