Ergodeck ® Modular PVC Durable Flooring Tile System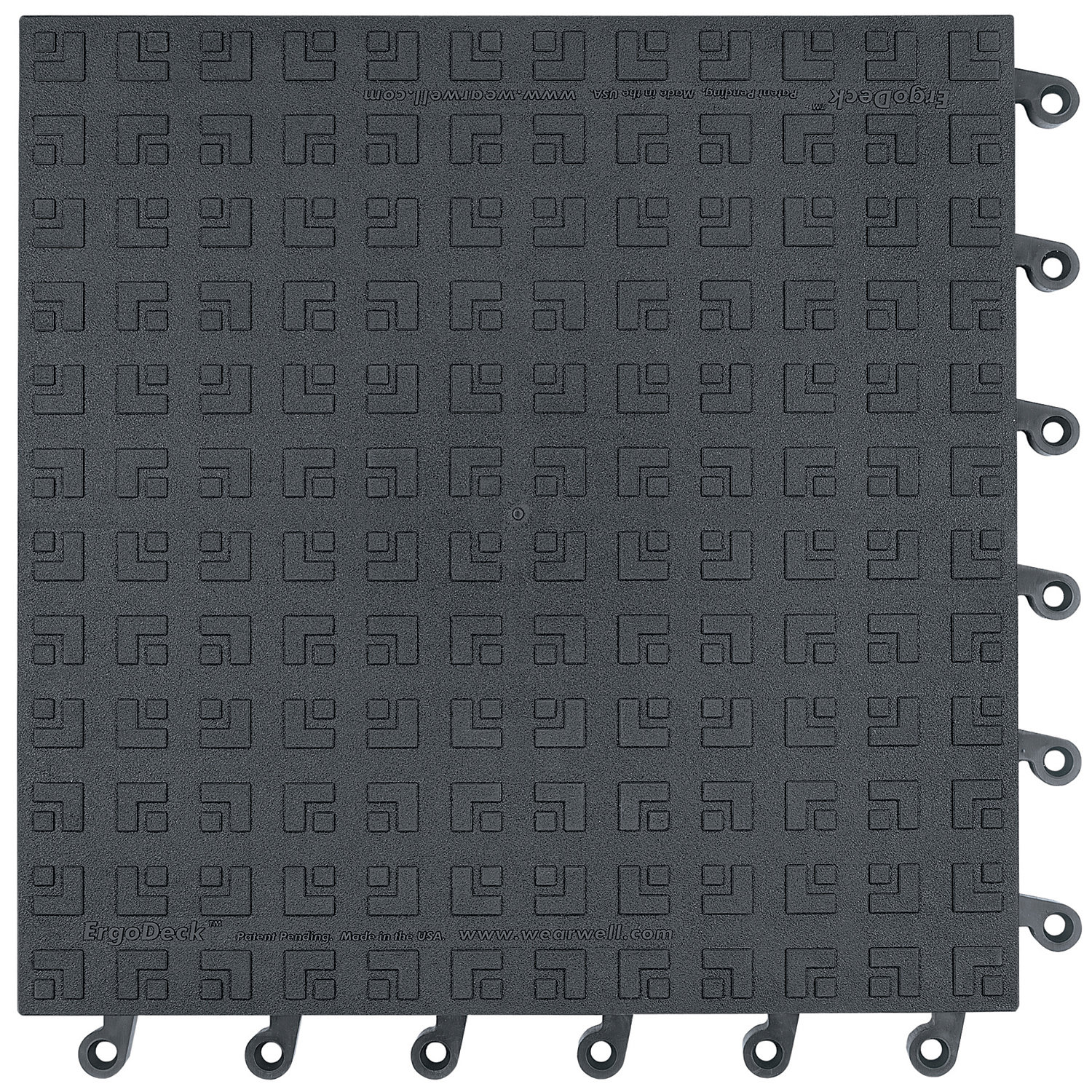 The Ultimate Modular Flooring Tile System for both general purpose and Anti-Fatigue use.
Available in different polymers designed for comfort or durability, in an open and closed design, this tiling system is the choice for many environments.
Use in Warehouses, Factories, Assembly Lines and in any area that requires a professional
finish
with a product that will last.
This product is
Silicone
Free so is suitable for Paint Shops.
Tile size = 457mm x 457mm x 22mm - Ramped Edges and Corners Available.

Diamond Plate Anti-Fatigue Rubber mats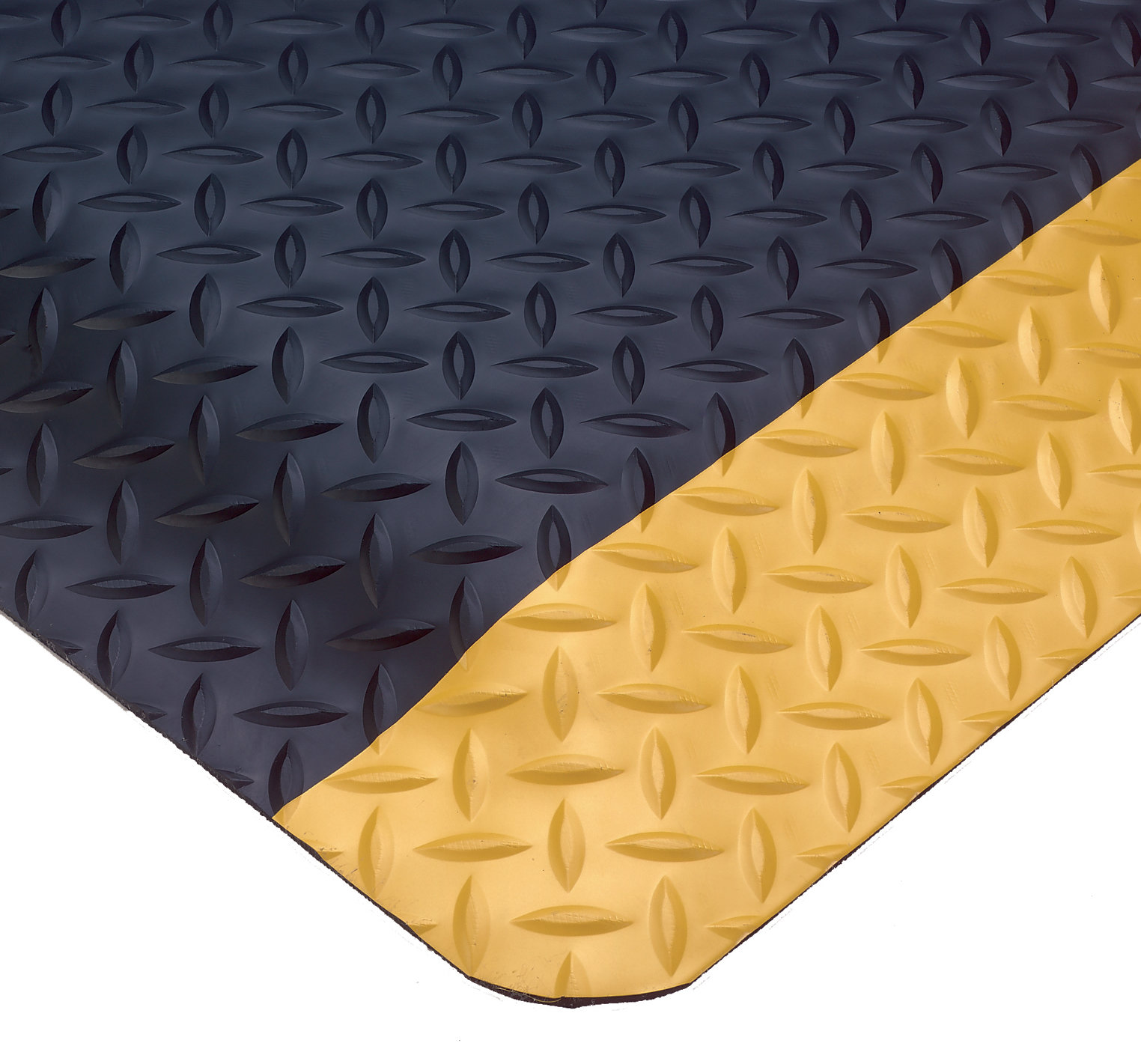 Our Diamond Plate PVC Antifatigue Runners are available with 3 options of Underlay.
* Urethane for Recycled and Economy
* Closed Cell PVC for Anti-fatigue
These runners are suitable for Short or Long Runs in Warehouses, Factories etc.

7601 Checker Plate/Button Modular PVC Interlocking Floor Tiles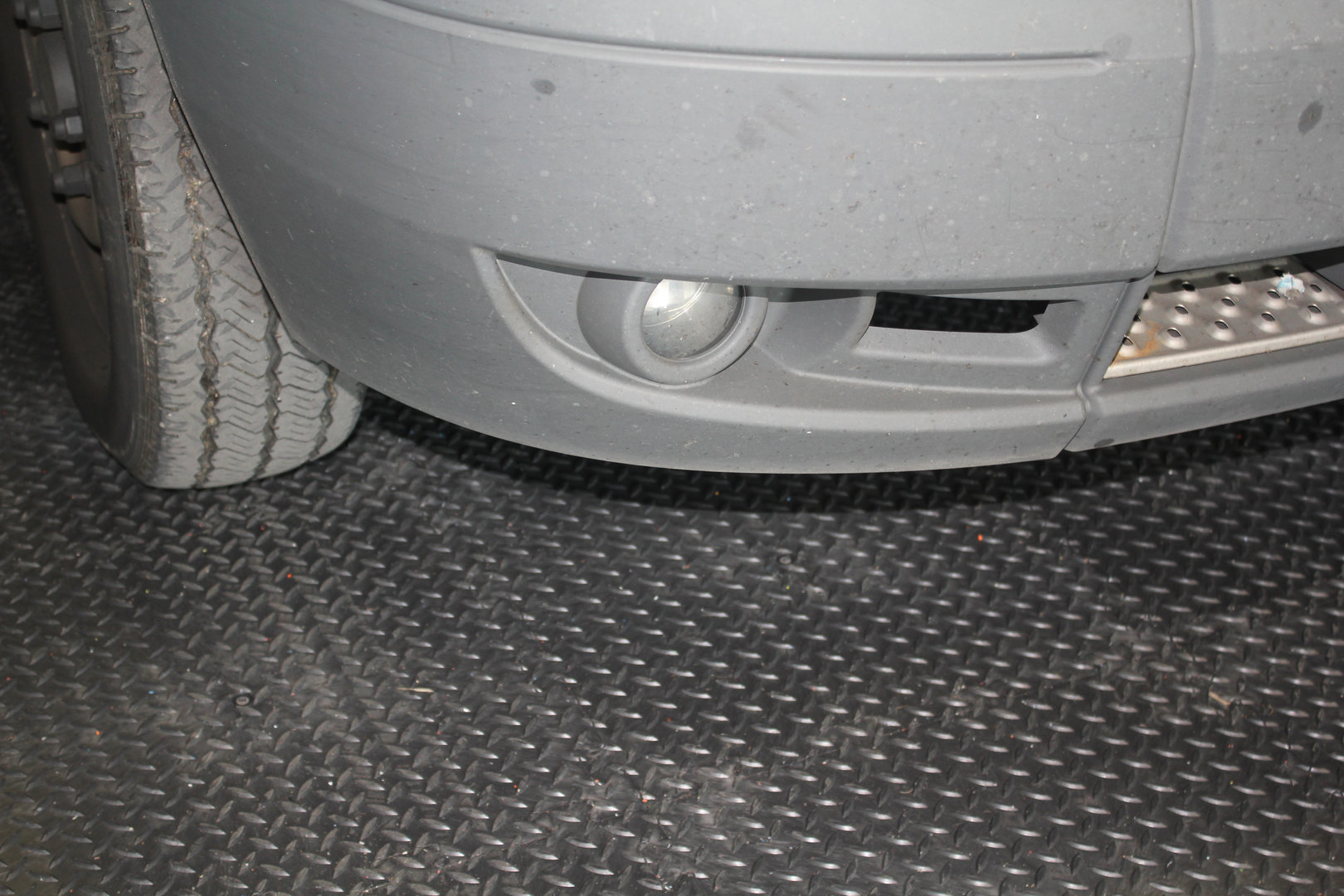 PVC Modular Interlocking Tile System that is extremely versatile for a number of applications.
Ideal Flooring Solution for Garage Floors, Workshops, Warehouses, Car Parks, Gymnasiums, Utility Rooms and much much more.
These 500mm Square Tiles that lock together like a Jigsaw can be used in a variety of cofiguartions from simple squares to complex runners.
Tile Size = 500mm x 500mm x 14mm Ramped Edges Available